....Me? I'm just worried I'll never get a good picture with my camera...
On an entirely different note:
Hugo Boss: Orange Collection 2010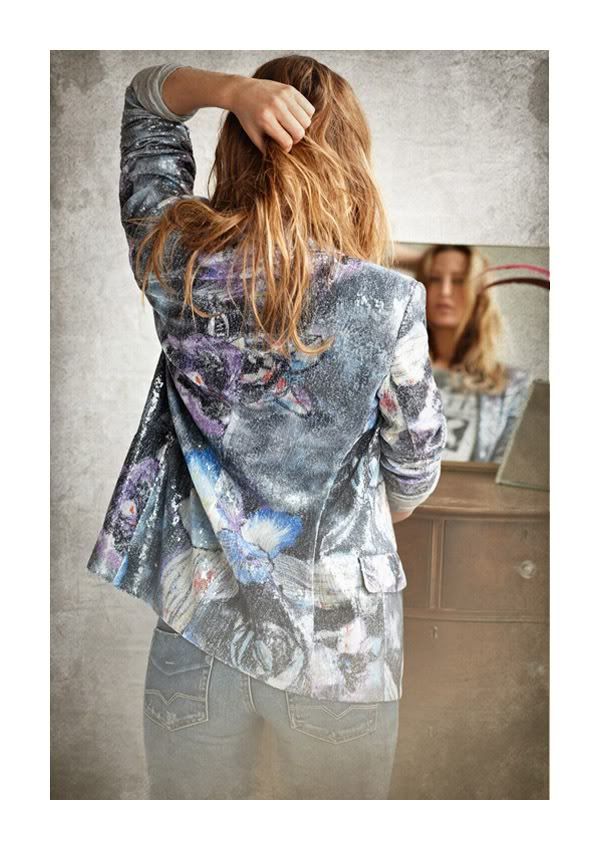 I absolutely adore that jacket. It looks soft and warm and tailored all at the same time!
Maybe they'll let me borrow it? I know I know keep dreaming.
The same jacket :) It has flowers on it, no wonder shes [sorta] smiling!
This model kind of reminds me of Blake Lively. Though I don't know who the model is I have to admit I don't really know who Blake Lively is either...C'est la vie
Leave a comment? I know your out there!!!
Spread the sunshine love! Frivolous