Oh my weekend has been a swoosh of things happening. Unfortunately, I only got a sixteenth of it on camera. But I'm trying to get better on that!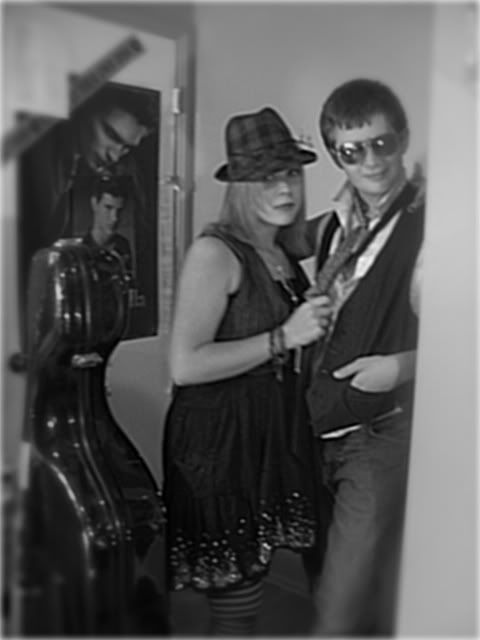 This is my best friend and little brother modeling for me. I'm trying out my ideas as a stylist and so far...this shoot didn't do it for me. I'm trying to not go with what people tell me to do but what I want to go with. Asked my boyfriend if he would model for me, he seemed scared by the thought so maybe....
Semi Precious Weapons!!! If you haven't heard of them, they are the most fantastic rock and glam band I have ever seen! Justin the blond on the floor is their singer and he is amazingly homosexual and I really want to take him shopping!!!
Last minute outfit post! I'm not being very creative with these but it will get better!
Today at the outlet mall we went to I got brand spanking new converse that are BLUE! Am I excited? Well. duh! I havent had new converse since seventh grade. This is momentous! On an Olympian scale!
So how did everyones weekend go? I see I have another follower YAYAYAYAY! I will now stop being so hyper and end this post.