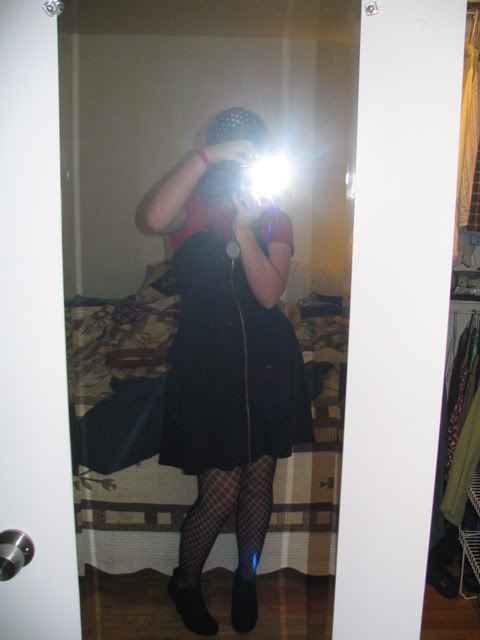 Sorry about the crappy mirror and camera flash photos. Been trying to figure out a better way to post these for awhile. As you can see I still haven't come up with anything....
I got the most adorable boots! And at the amazing price of 7 dollars! Are you jealous?
The funny thing was that I saw a pair of these boots a long time ago in grey for 10 dollars. I berated myself for months for not buying them! Now look what I found? Black and even cheaper! Who's bad? ;)
Has anyone ever broken a 50 dollar bill on only one magazine and a Starbucks? Well, thats what my day has been like. I woke up late had to literally run to my drivers ed school [the woes of not having a CAR!] but now for some reason I AM ECSTATICALLY HAPPY.
ohhhkay. Calming down...I have connected my blog to the thing-a-ma-jig [thats a word, right?] on the left side of the screen. Poppy trail. This also means I'm now on twitter! [this should be a bad thing but it merits an exclamation point...what is this world coming to?]
All right all the talking is now done.
Buh-bye! Frivolous