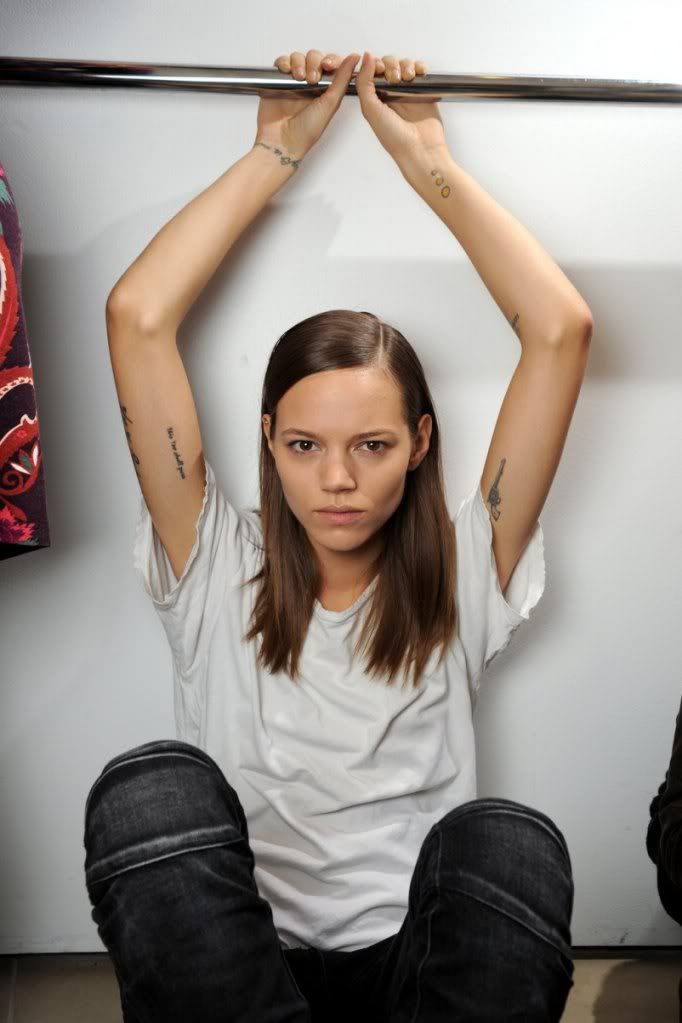 Freja. She is such a bad ass. If I could be more in love with that gun tattoo it would already be on my arm. Though I'm thinking of saving that spot for a wing. Like angels hidden wings. Do you know what I mean?
Soundtrack right now:
Mike Posner -- Cooler Than Me
Katy Perry -- Peacock
SoHOdolls -- I'm not cool
Skye Ferreira -- Obsession
Bruno Mars -- Just the Way You Are [someone tell my boyfriend to sing this to me....]
Rihanna -- Only girl (in the world)
I'm going with an old friend to a haunted house! Hope you all have a good time this weekend.
Frivolous xx