Don't ask about the title, I just thought it was funny.
Another post of me. These pictures are HUUGE and I love it! Their fuzzy but they still make an impression!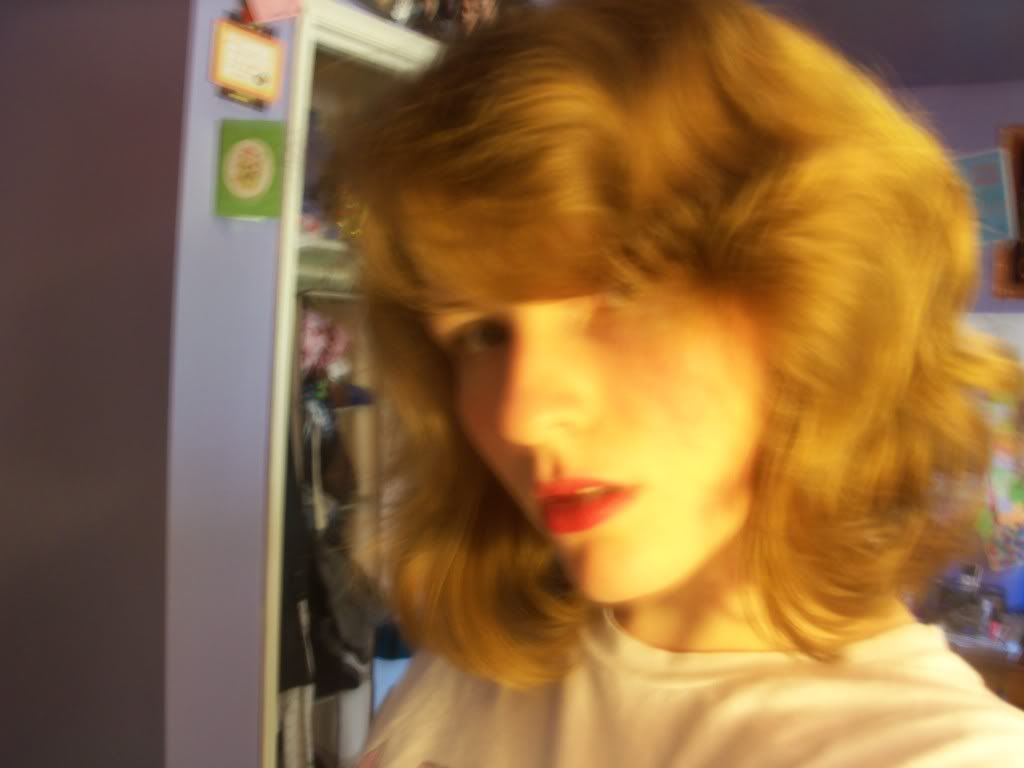 I love this red lipstick...I feel like I have said that already...I must have already posted this type of picture. *shrug* whatever.
I hope everyones having a good summer with out me :P!
Frivolous