I have been instructed by my mother to clean out my closet. Its a major task and I haven't really wanted to do it. "Why?" You may ask. Its because stuff like this happens I get DIsTracTed.....
I shanghaied my brother into taking pictures of me, it wasn't easy but it worked...?
I have another non-digital camera that I love. I took it to London and it takes fantastic pictures. So you might see more of these pictures when I develop the film...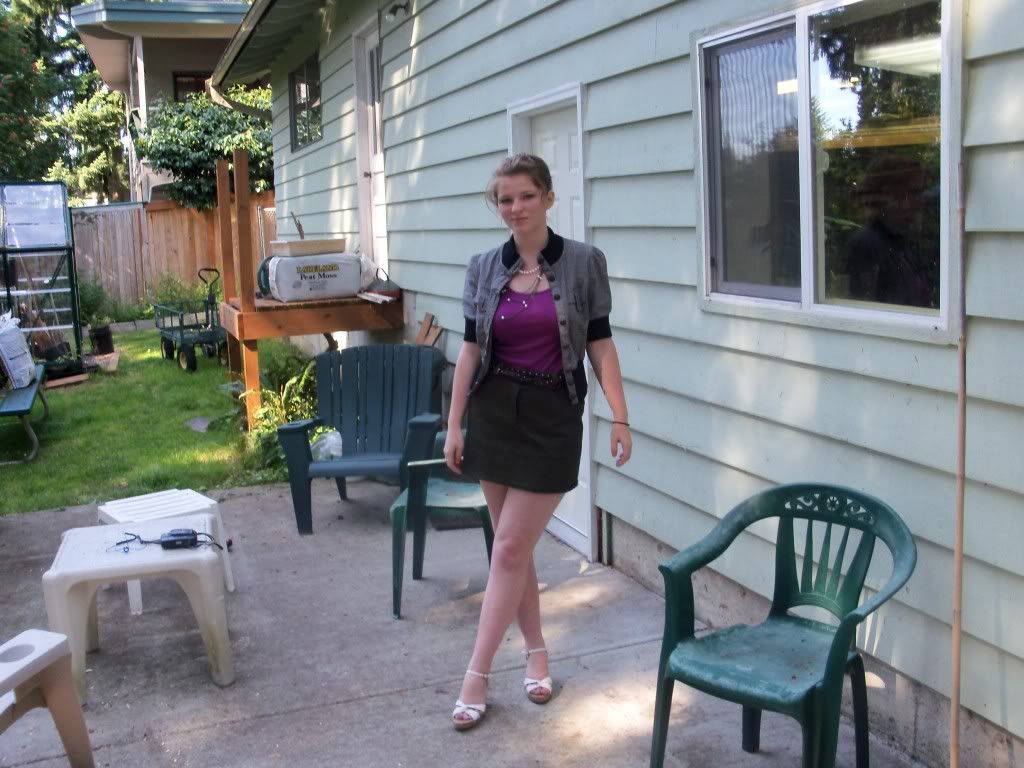 You see our lovely backyard and it amazing-ness. The skirt is something my mom made and I never had a reason to actually put it on. Now I think its adorable! the shoes are hers too. But everything else is mine :)
Frivolous <3>