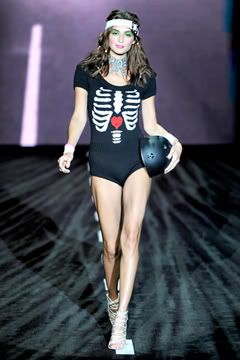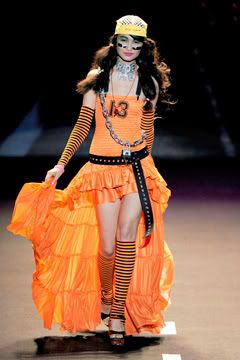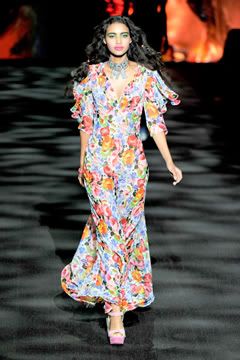 If you asked me when I was like 12, who my favorite designer is, I could honestly say Betsey Johnson. And when I first saw this collection I felt that little girl give a high pitched squeal and freak out. I love the watermelon colored eyeshadow, the cotton candy ruffles, the pretty florals. But trust me, if anybody I know knew that my reputation as a major bad ass would be completely gone. So this is just our secret hear?
I'm thinking of finding some big glittery letters and wrapping them around my neck so I can go as Betsey Johnson for Halloween. Actually no, I'll just wear "Ride Me" to school, I think that will be quite appropriate.
Who is your favorite girly designer....? Anybody? Anybody willing to share?!