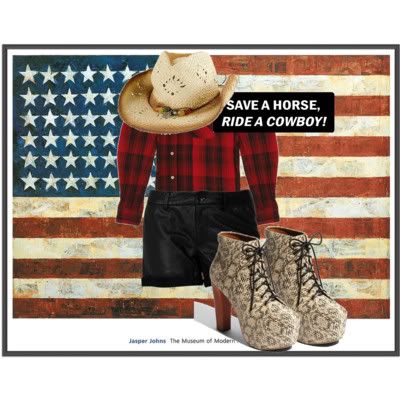 Just watched True Grit and have been listening to some light country music. [ Really, I can't stand the stuff but some of it is okay.]
So I decided to make up a collage for my blog! Like the looks of it? I love those Jeffrey Campbell boots and have to get myself some leather shorts. But
unfortunately
that will probably have to wait until next summer.
Not to worry! I'm sure once I'm out of high school I will
whiz
about the countryside in chaps and a cowboy hat with a dashing Southern rogue on his Harley and we will stay in dirty old Motels and have just a dandy good time.